Coming across an unexpected scene in passing that brings a smile to your face is one of the pleasures of life. Better yet, is a zany scene on the street - or a bus, restaurant, subway or even church. Somehow the older I get the more they seem to pop out from nowhere. For me, San Miguel de Allende. Mexico, where I live part-time, often opens the red carpet. And, perhaps by moving more slowly I can catch the moment better. Walking is THE mode of transportation.
With a camera or iPhone in hand, I feel more "tuned in". In particular, I'm drawn to highlighting the contrasts between various worlds. A man texting with his old fashioned straw sombrero and decorated donkey "for hire"; two Mennonites with their cellphones probably on Facebook; a policeman and two soldiers in full regalia holding machine guns under a large wreath of flowers. The list goes on.
Hopefully, these somewhat quirky shots, taken recently, will help soften the rough edges around our lives, especially in this challenging political climate. We all need a good dose of humor.
From a parade on Palm Sunday with my own red theme: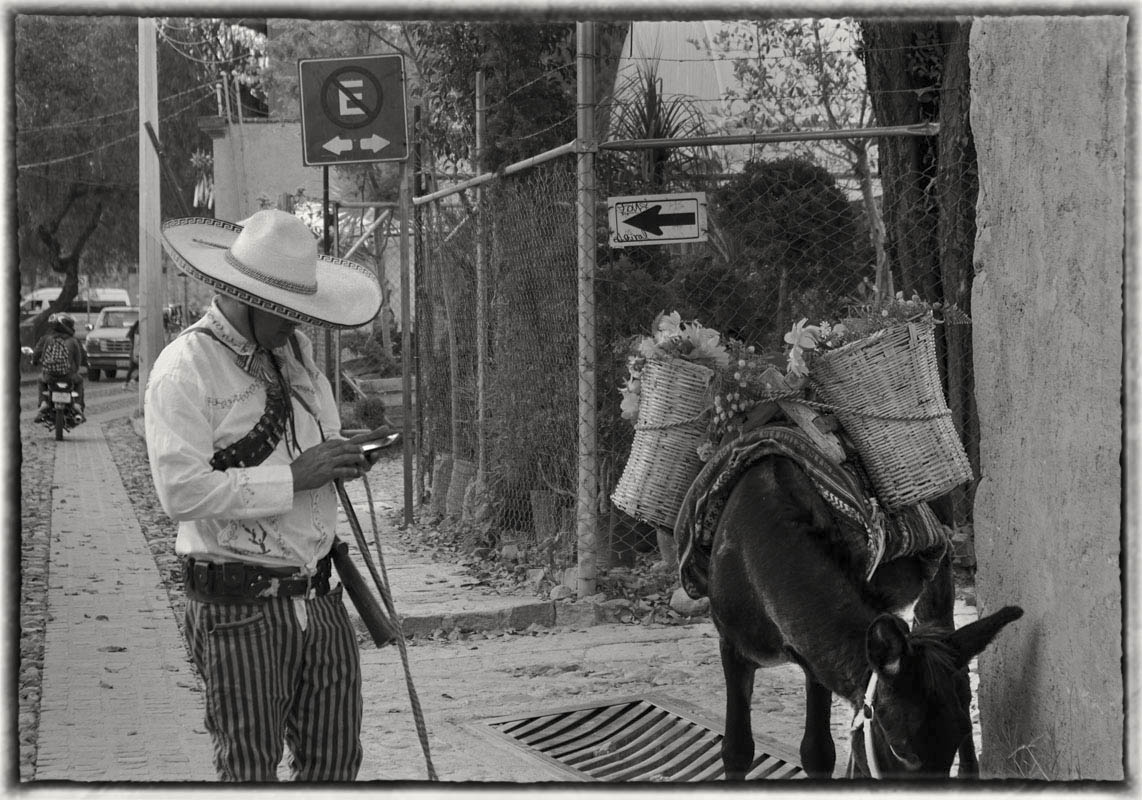 Hanging out or waiting for the bus? An Azteca Dancer
For similar stories, feel free to check out: