This theme of trains and train tracks emerged while traveling in southern Italy. As it turns out, I had embarked on"trainscapes" at various times such as my usual Metro North trip between Wassaic, NY and Grand Central Station. In the Berkshires, Massachusetts, with barely a functioning train, I've simply shot old rusty train tracks with their wooden cross ties stained by tar that still smells. Walking along the tracks over a now defunct bridge such as this one above the Housatonic River, made for a balancing act. And what a contrast it made between pristine nature and what feels like a lost industrial period.
What continues to draw me to capturing images so unlike "nature" that I've focused on for years? Perhaps it's simply a hardscape just like a stone wall with all its textural beauty. No doubt there is also the sculptural quality of the steel. Laid out into parallel tracks which leads my eye beyond it offers a haunting suggestion of infinity and a sense of mystery as to what lies beyond.
Remains from people waiting by the tracks...
Beyond any formal lines there is the human landscape one encounters both in passing or around the corner from a station. Here in Naples young teenagers are hanging out or exploring their own means of transportation.
Back at the station a solitary man is simply standing and waiting on a platform like ourselves. I captured him through the bright blue doors of stationary train while, just beyond, a red train was suddenly approaching. This is where I experienced an abiding sense of sharing even though platforms and trains separated us. Together we were waiting for a certain moment to happen in this desolate, lonely and transient environment that was the Salerno station. When will our doors open?
Once on the train no need to stop photographing. Reflection, motion, liberation and final destination.
Finally on our way to Rome. We had missed two of the trains — one because we couldn't figure out the computerized ticket machine; the other because we had misread the departure time and were sipping an espresso nearby...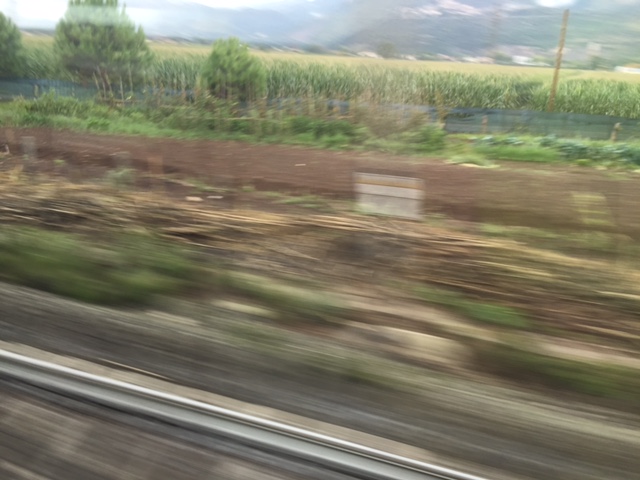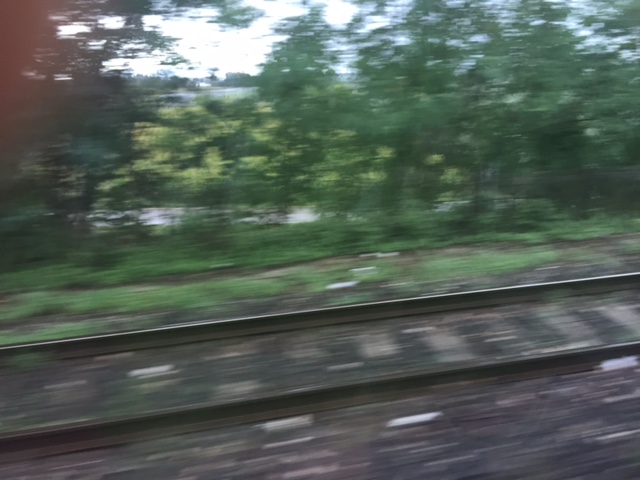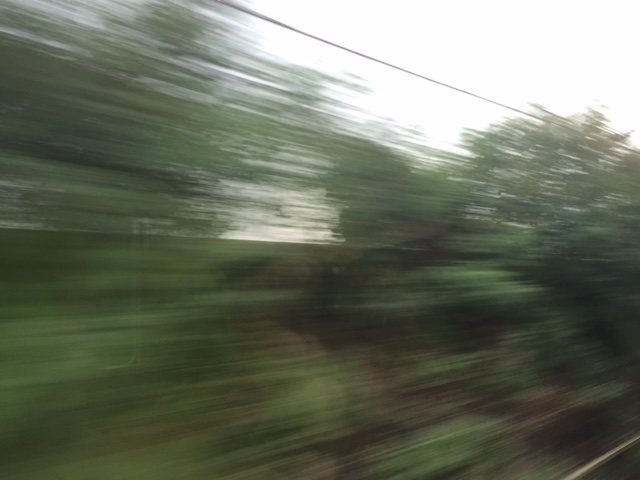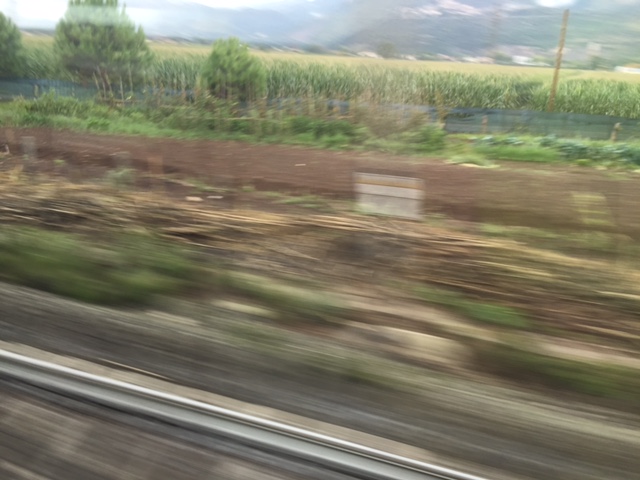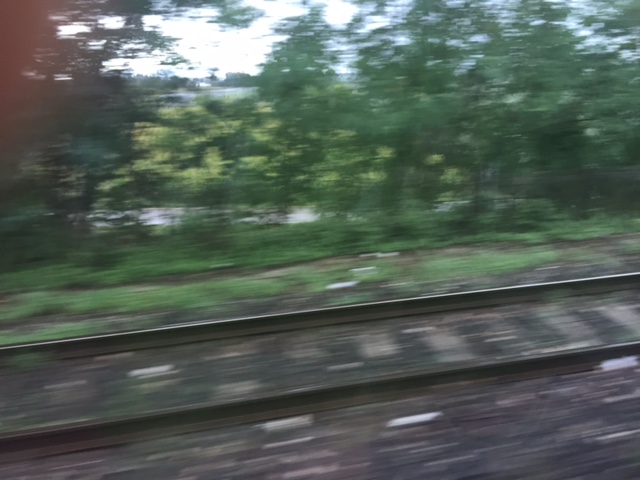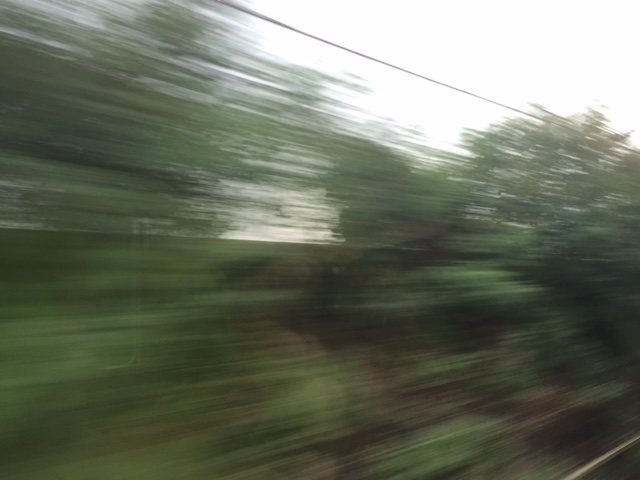 Back in the States it's Metro North that we rely on to take us back to the Berkshires. It is ever so slow and comes with an annoying whistle that honks at almost every corner. I guess I'll always be the Girl of the Train.