While recently visiting Alsace and strolling along the cobblestoned pedestrian streets in its old cities such as Strasbourg and Colmar, I was enchanted by its charmingly distinctive "half timbered" architecture. As expected, Germany didn't seem too far away. (After all, Alsace was tossed back and forth between the two nations in just one century.) The signs on the small, narrow streets of Strasbourg's "La Petite France", the historic district, are in both languages, sauerkraut is a staple and Riesling is the principal wine. There was something though I did not expect...
Not anticipated were the mesmerizing reflections of the architecture on their waterways and canals. Also referred to as "little Venices", waterways are a central feature to both Colmar and Strasbourg . Thus, as I discovered while being shuttled along one of their canals on a small boat, the urban landscape assumed another dimension when I simply looked down for a few moments. The mirror had an otherworldly dimension..
On the water's surface all edges of the slanted roofs, brightly painted wooden shutters and doors grew softer, more ethereal and for sure, abstract.. Colors took on a translucent quality in the fluidity of the ever-changing motion of the water. The angle of the light and the calmness of the water invited me to photograph. And, unlike capturing a more typical "hardscape", the image was never the same. The world became ethereal, alive.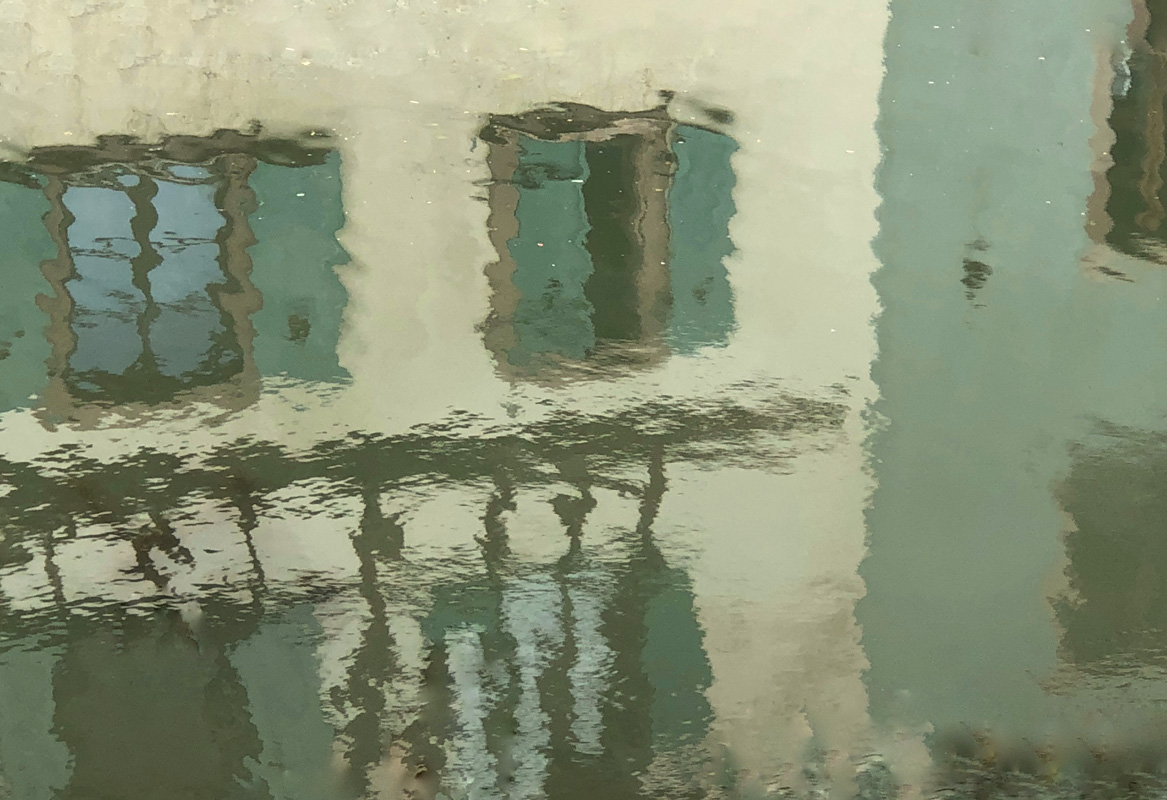 Before we turned around on the boat a more recognizable, less abstract type of environment awaited. This is one we well know when we see reflections of trees and other plants.
Watercolor "painting-photographs" emerged like a mermaid. No manipulation involved, just the pleasure my new iPhone 8 plus.