A Last Gasp
Well, not quite. We haven't had a downright frost where the basil turns yucky brown, the hosta leaves droop like flattened crepes and all those black walnuts come crashing down at once. Instead a 42 degree day will get followed by a humid 78 degree one and the incessant rains feel downright tropical. While my sweaters remain in the drawer some folks wear sandals to the supermarket or post office. Who's to blame them on hot muggy days?
Still, with shorter days, yellow school buses dropping off kids by driveways, no mosquitoes to speak of, and endless leaves scattered about waiting to be raked, the summer season is unabashedly behind us. Gourds await to be chosen in large barrels at the farmers' market, apple cider has replaced lemonade and Halloween plastic Jack o' Lanterns are for sale in the drug store.
No matter what the temperature though, I always appreciate autumn by taking a hike in the woods, along a stream or by a pond. It's not only about warm — as well as a palette of brown colors but it's about awakening all our senses: the soft crunch below my boots along a path and the scent of wet soil and decomposing leaves.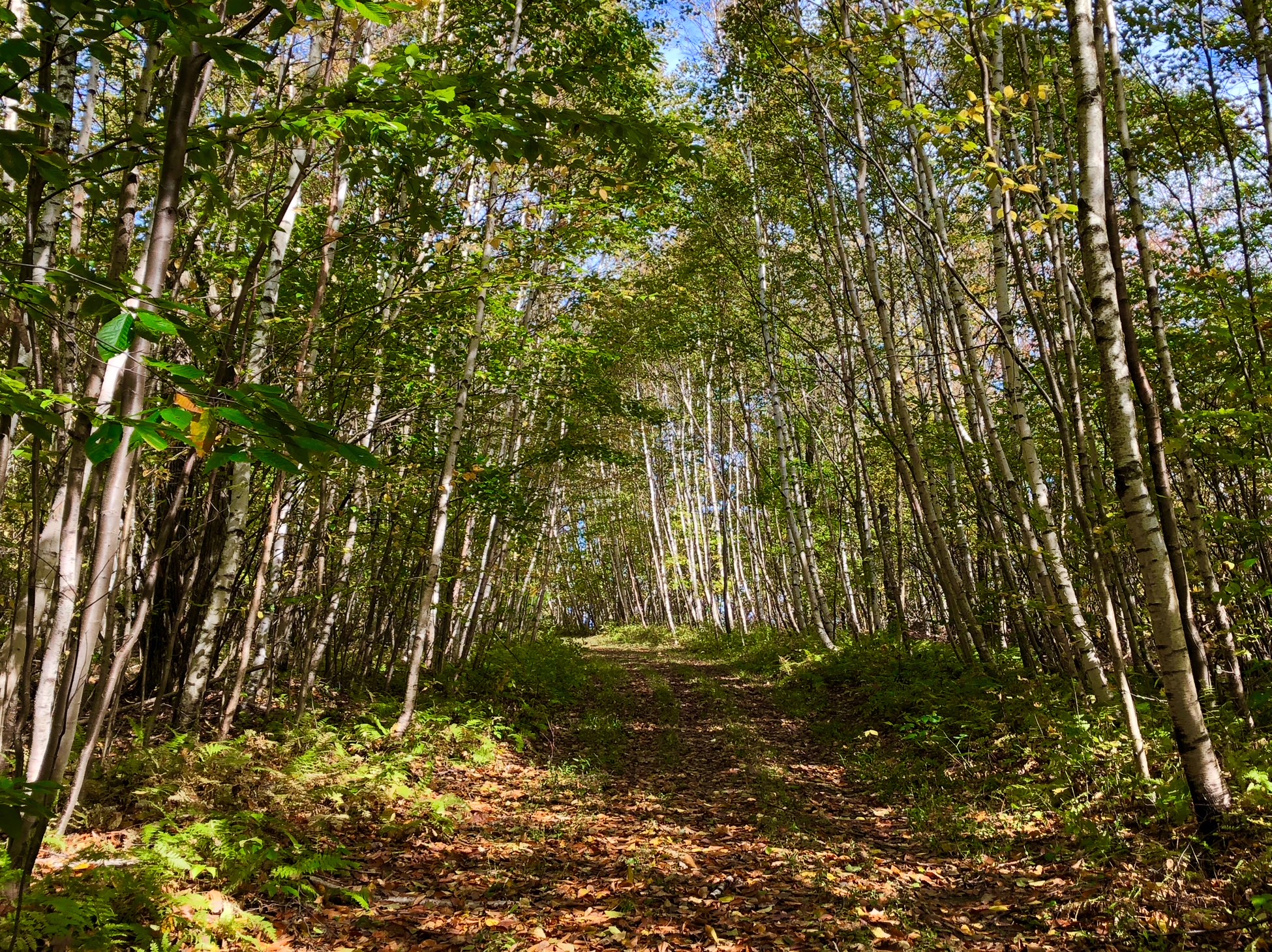 And where are the famous "New England" colors? You're lucky this year if you catch a maple turning crimson. I caught one in a cemetery the other day. The only bright colored tree around…
For 2018, we just might need to resign ourselves to a more muted, more amber-toned and softer autumn.
I've turned my lens to close-ups of flora such as milkweed, ferns, goldenrod and others to reveal their inherent beauty. This season of transition and decay reveals how gardens — and of course, nature, make for a year-round spectacle.
(At the end, I'd like to offer you another treat:
"October" by Robert Frost)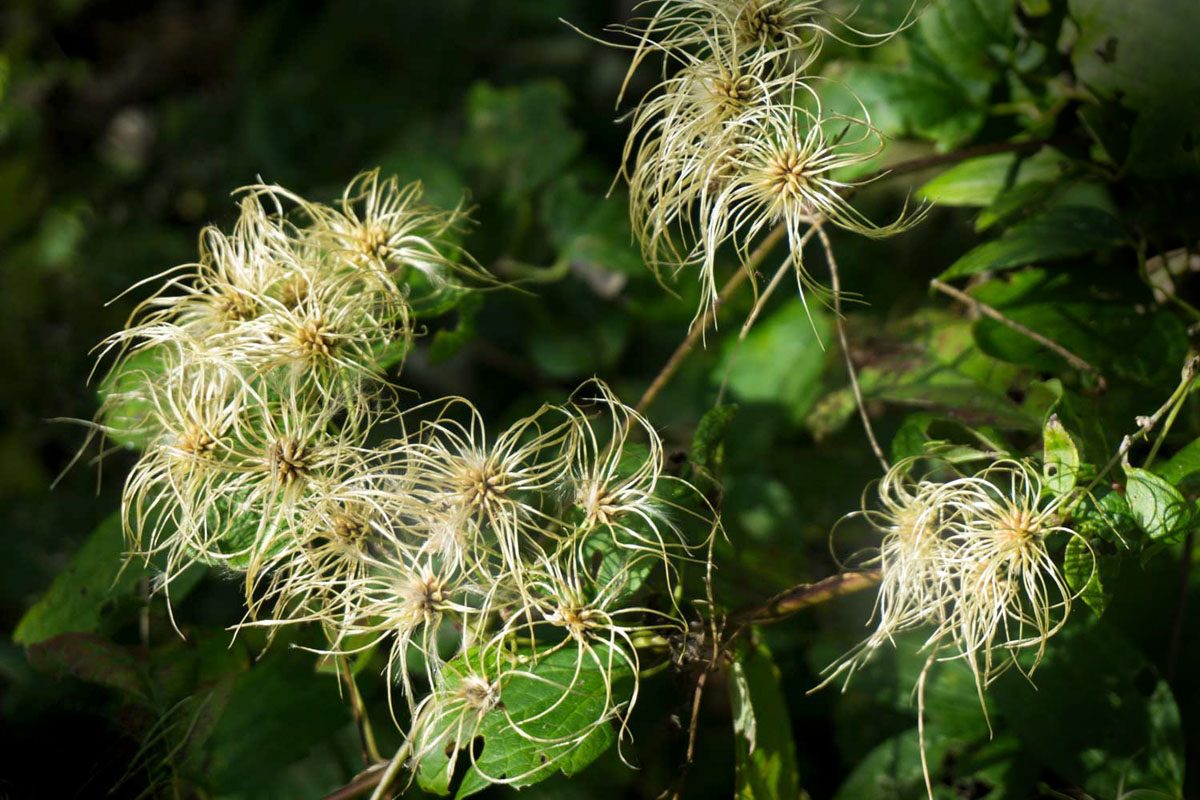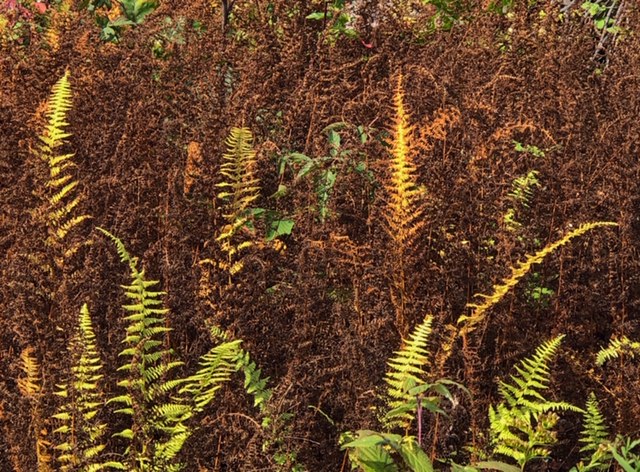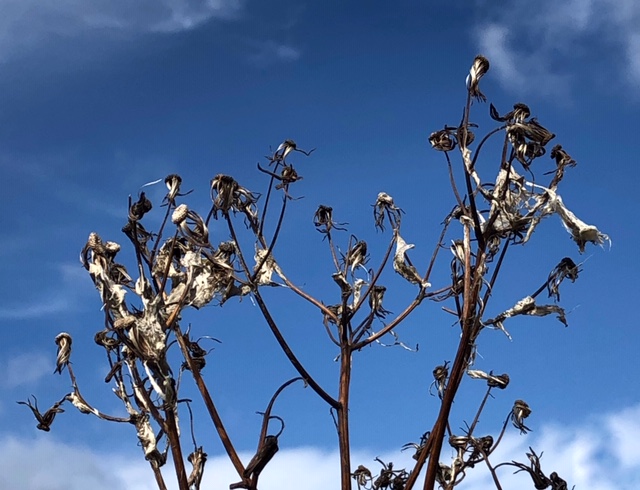 Last but not least it's been a stellar year for mushrooms:
October
BY ROBERT FROST
O hushed October morning mild,
Thy leaves have ripened to the fall;
Tomorrow's wind, if it be wild,
Should waste them all.
The crows above the forest call;
Tomorrow they may form and go.
O hushed October morning mild,
Begin the hours of this day slow.
Make the day seem to us less brief.
Hearts not averse to being beguiled,
Beguile us in the way you know.
Release one leaf at break of day;
At noon release another leaf;
One from our trees, one far away.
Retard the sun with gentle mist;
Enchant the land with amethyst.
Slow, slow!
For the grapes' sake, if they were all,
Whose leaves already are burnt with frost,
Whose clustered fruit must else be lost—
For the grapes' sake along the wall.