R e f l e c t i o n s, Part 2
The inspiration for a previous piece, "Reflections, Part 1", grew from images captured in June while visiting beautiful, historic towns in Alsace. The more I looked around, particularly below, the more my eyes opened to another dimension, in this case, the architecture and character of Colmar's, 'Little Venice' and Strasbourg. Seemingly "floating" in rivers, canals and waterways awaited windows, doors, bridges, flowers and clouds. The effect transformed edges into soft, curving lines while colors almost melted in the tranquil waters.
Upon visiting the Atlantic coast recently in Massachusetts, I pursued this "Monet-inspired" focus involving our world transformed by water. Just below is a reflection of a dock at sunset in a Marion, marina.
Row boats in the Bois de Boulogne, Paris.
The Bois de Boulogne at sunset.
And now, surrounded by nature, undulating trees, rocks, and wood beckon in rivers and lakes in New England both on the coast and in the Berkshires. One photograph dates from a visit to Vermont on a fall day a few years ago.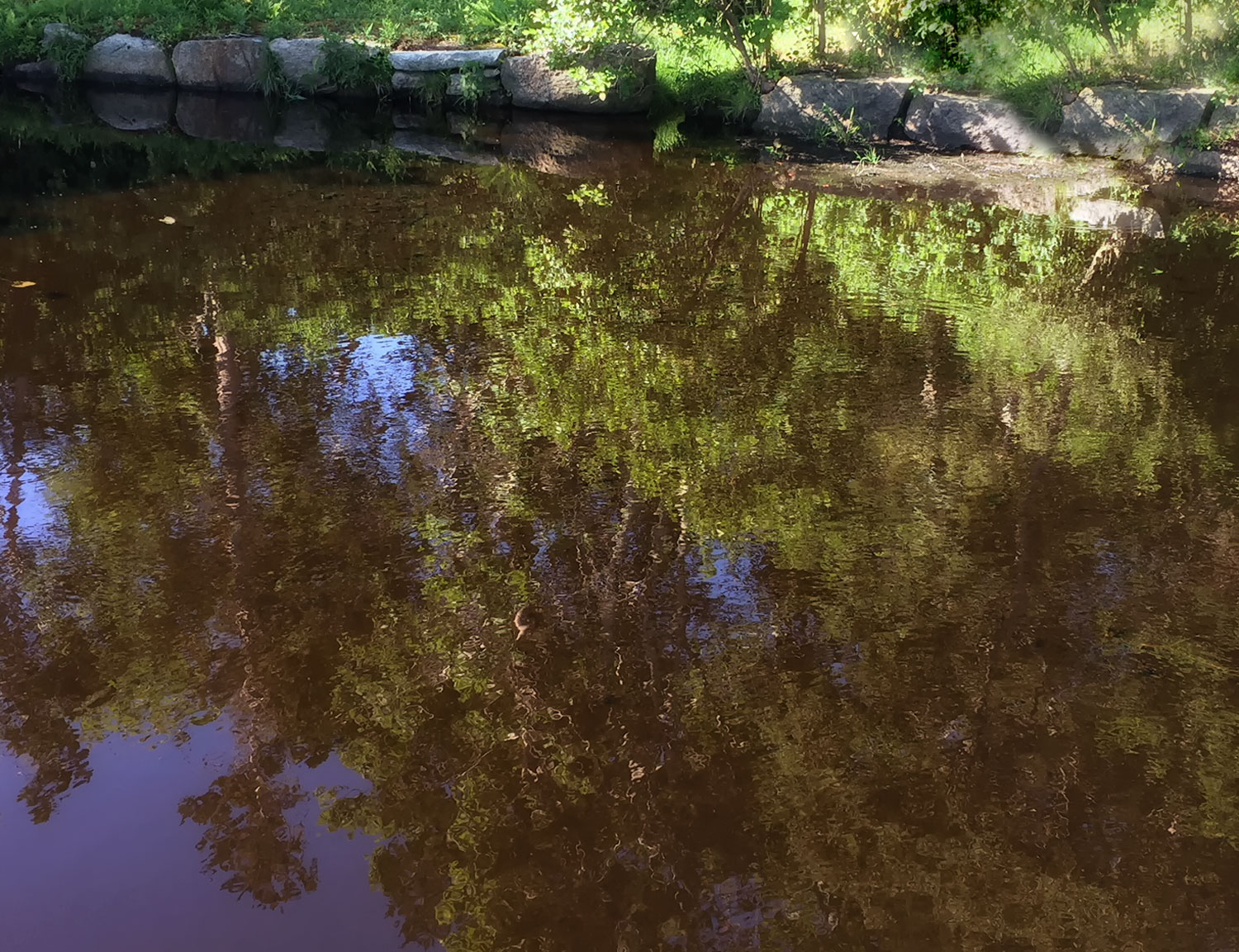 A series of three green "waterscapes" from a pond with a fountain at a Japanese style garden at the Omega Institute, NY. in the summer of 2017.