"Fog", a Haiku by Kelly Kurt
Early morning mist
Hovering uneasily
Awaiting the sun
As I woke up at dawn on a recent summer morning, I pulled apart the curtains and looked out my window. Enveloping my dark pines, the old, uneven split rail fence that borders our vegetable garden and fields was a dense, pale gray fog.
Dressing quickly, grabbing my camera and car keys while leaving a note for my husband, I headed down the road to the Williams River (more like a stream) and an old farm property I've photographed countless times. With its majestic burgundy red barn, dotted today with sun flowers and surrounded by a wide hilly meadow, it is emblematic of an idyllic New England landscape. A small mowed path leads with curves to the stream. At certain times of the year people can fish there.
While my color photographs convey the subtle greens, for me these black and white images add another dimension. Maybe it makes the scene more timeless, or simply more mysterious.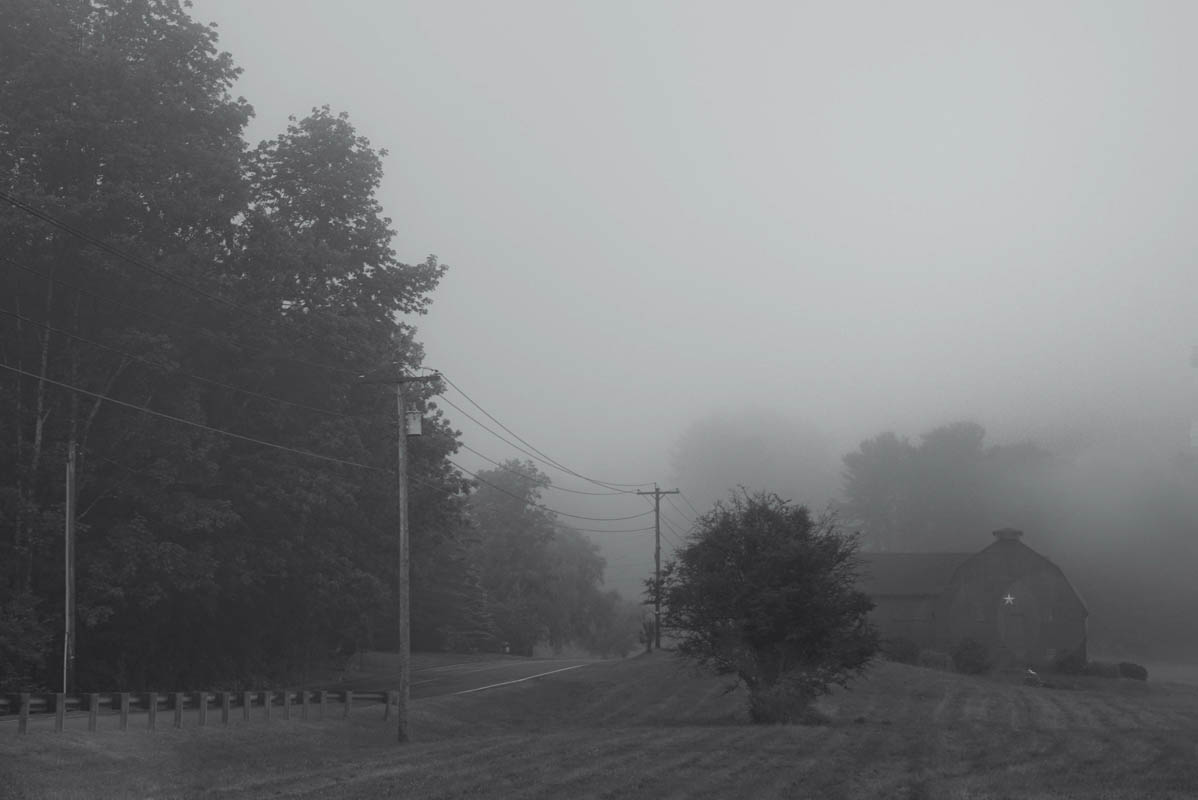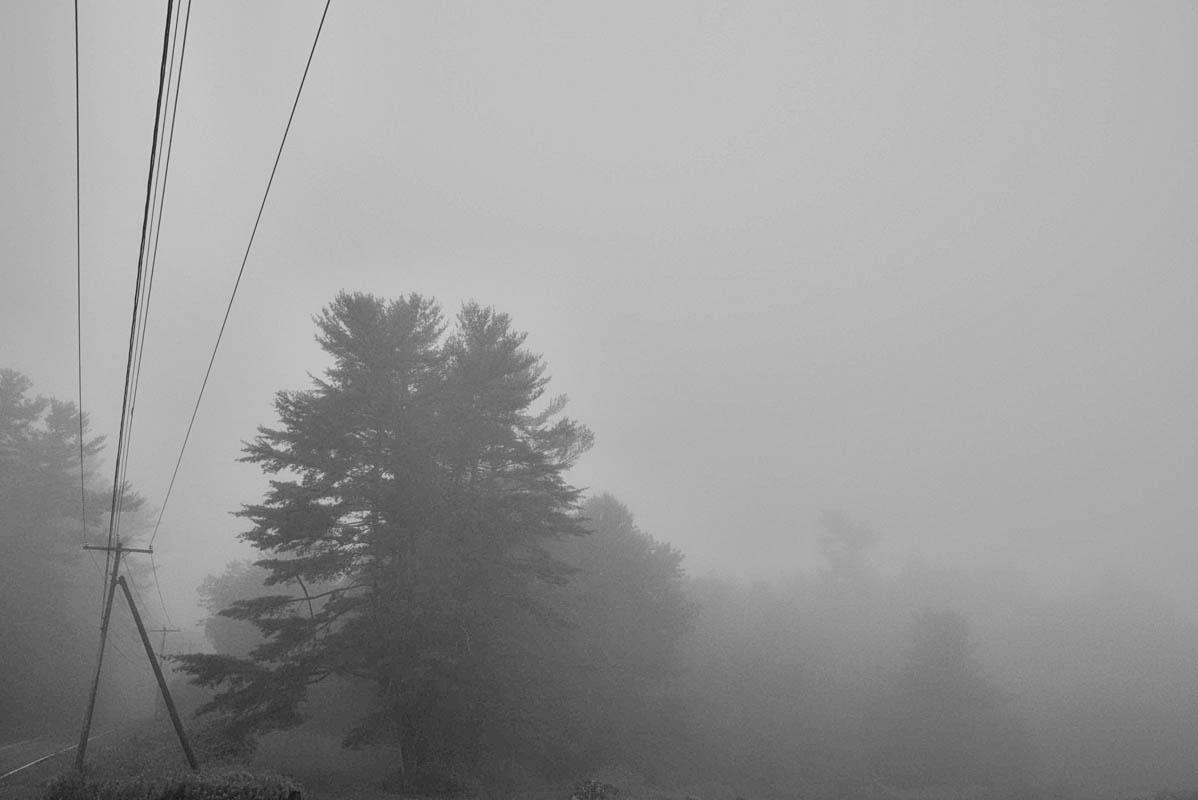 Heading towards the stream, I encountered rose colored milkweed, white Queen Anne's lace and cattails, all conveying the message: summer's peak is now. With their long, slender, velvety and maroon-colored tops, the proliferation of cattails reaching and pointing up through in the wetlands, invariably suggest autumn. A strong reminder that, like the fog, this scene would not last.
Further down the road, I parked near an old, rusty metal bridge I've crossed thousands of times. Never having truly paused except to avoid a truck or launch my kayak in the Housatonic River that flows below, I had only come to appreciate its primitive, rough beauty in a moment like this. With telephone and electrical wires hanging above, the contrasts with the softer elements such as water, plants and today's mist, were pronounced. I also came across a moist cobweb dangling from a steel railing. A glistening jewel.