Photographer on the Roof? Perhaps in spirit if not in body. I recently felt that, like a cat, I was jumping from rooftop to rooftop. For sure this came from all the traveling. While leaping from a small cruise ship to an inflatable zodiac, from planes to trains, cars, and horse carriages, and back on my feet; my eye and viewfinder seemed to possess minds of their own. Somehow I kept focusing towards the blue sky and the structures that framed it.
In this whirlwind of trips that took me from Costa Rica through the Panama Canal and finally to Cartagena, Colombia; and later Spain for a wedding in Sevilla, a theme emerged. It involved the visual dynamism, in the interplay between empty space such as sky and man-made angular and curved structures, be they stone or metal. Contemporary museums and Baroque churches were my inspiration.
Above: the entrance to Frank Gehry's exciting, recently opened Biomuseo in Panama City. Its mission is to highlight Panama's natural and cultural history and its primary colors reflect this part of the world's rich bio-diversity.
Below: a section of his steel ceiling. My eye felt drawn upwards as in a Gothic church.

Below is a view of the Panama City bay from the museum; and the following one, with its glass reflections, offers a "window" to the contemporary downtown.
Before exploring another Frank Gehry marvel, the famous Guggenheim Museum in Bilbao, Spain, I'd like to take a step back a few centuries. Included below is Salamanca, the city of one of the oldest universities in Europe, with its luscious golden sandstone walls, and then the village of Laguardia in the Rioja wine country at the base of the Pyrenees.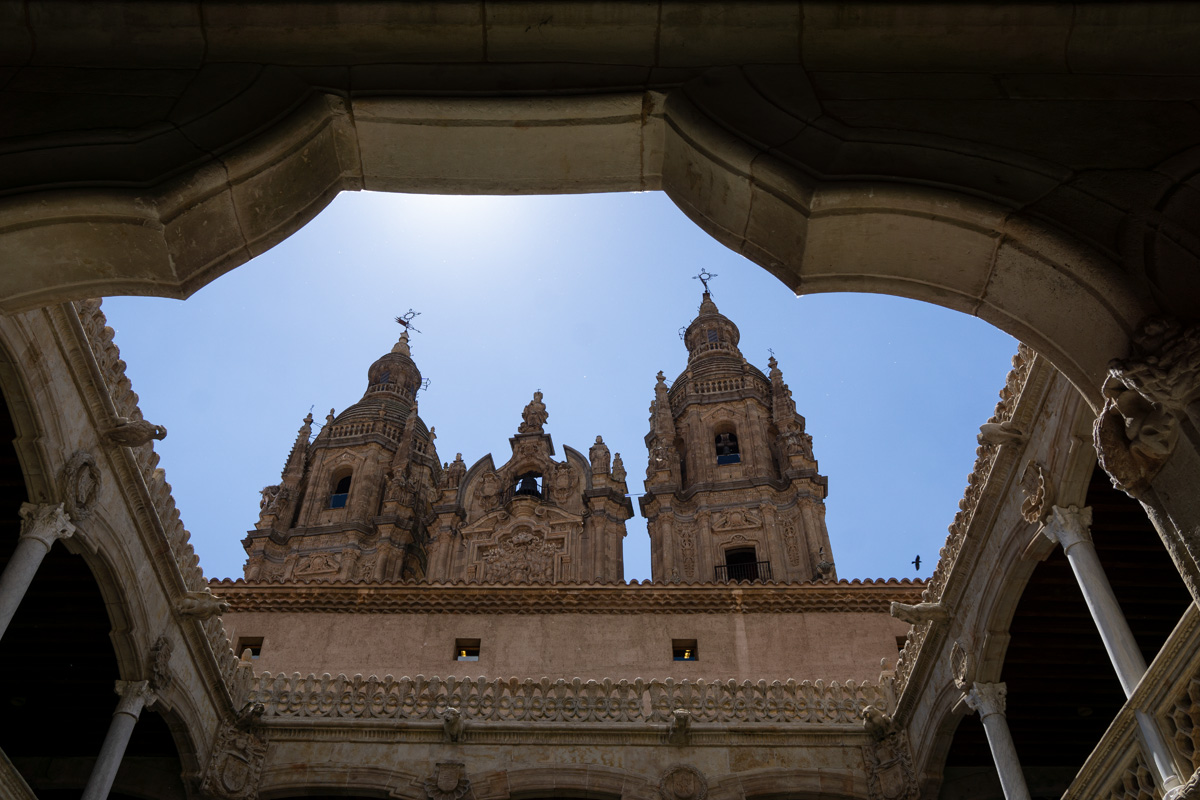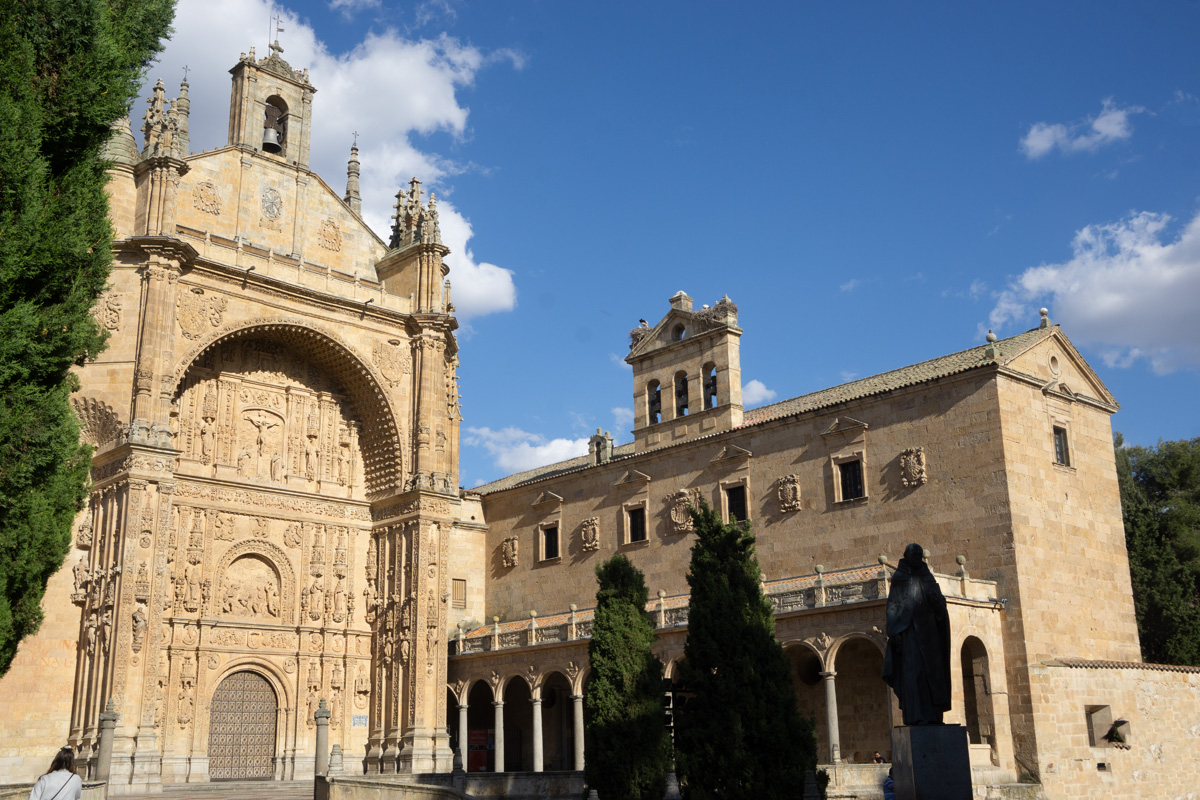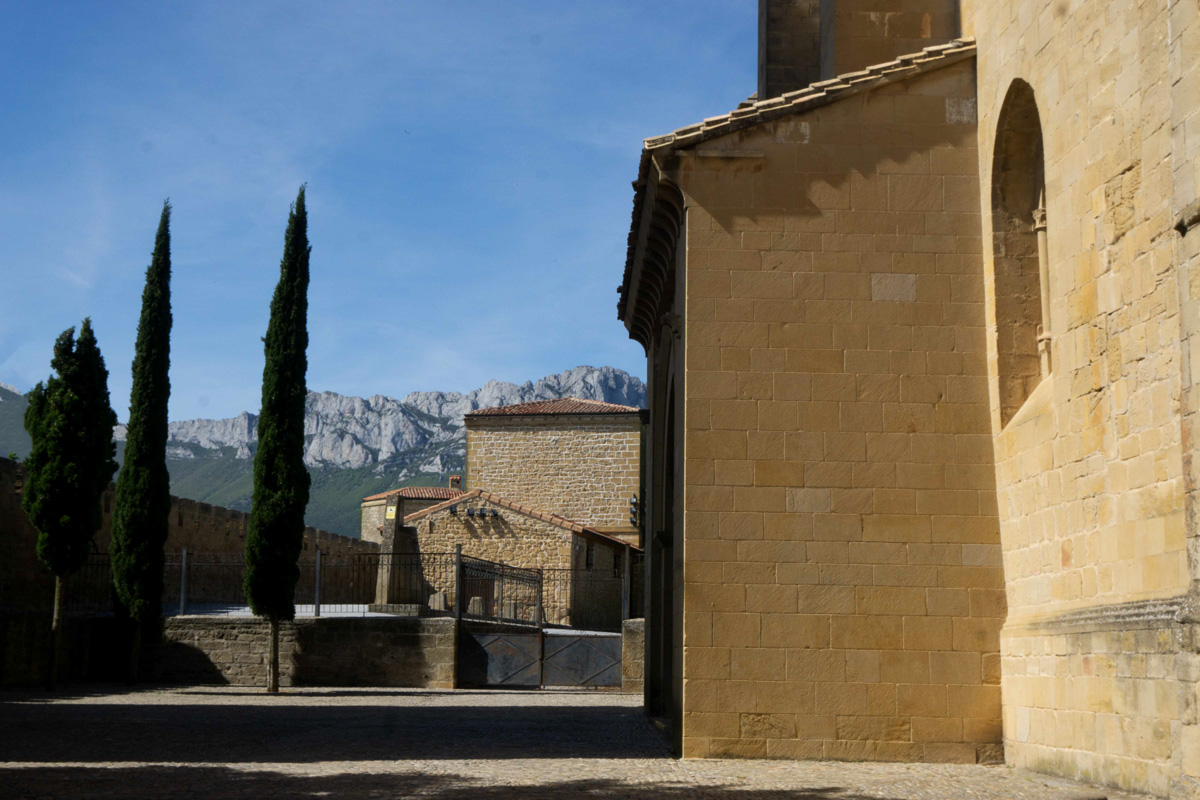 A roof need not simply function structurally to cover our heads. It can also serve for church bells or even birds as seen in this church in Aracena, northwest of Sevilla near Portugal.
The last sojourn of my trip took me to Bilbao. In fact, I chose it to see more examples of Gehry's free-flowing, organic, sculptural architecture. One might say it served me like the Santiago de Compostela pilgrimage which I missed out on. The Guggenheim Museum is probably the apex of his career. For me, its golden/silver titanium outdoor walls make it even more of a jewel.