On so many levels, Bhutan or, Druk Yul, Land of the Thunder Dragon, is a mysterious, intriguing and visually rich, country. Set high in the Himalayas, this last Buddhist kingdom has managed, against many odds, to preserve its cultural and environmental heritage. Central to its heritage are its people. As indicated by my two previous pieces (see below) this Shangri-La, provides much to contemplate. In the 1970's, the third king of the Wangchuk dynasty, initiated the concept of a GNH (Gross National Happiness) index based on a series of specific criteria. For example, education and medical care are viewed as a right for each citizen.
As a photographer, it is a feast for the senses. By encountering, interacting and photographing people in various contexts, I came to further appreciate its rich and varied culture.
While there may a few ethnic groups, the Bhutanese are closely related to the Tibetans and Nepalese. Be they monks, children, market vendors, or simply folks in their very best ghos and kiras (the national dress) attending the important annual fall Tsechu festival, they possess an indisputable beauty and dignity. In my personal experience, they were also incredibly warm, welcoming and genuinely curious about our own culture. They also wished to know my own opinions about theirs. A good Bhutanese friend of our tour leader, John Leupold, asked me at a small cafe in the capital of Thimphu what three suggestions I might offer for his own country. it was a tough one to answer. "Preserve your traditions!", was one response I gave.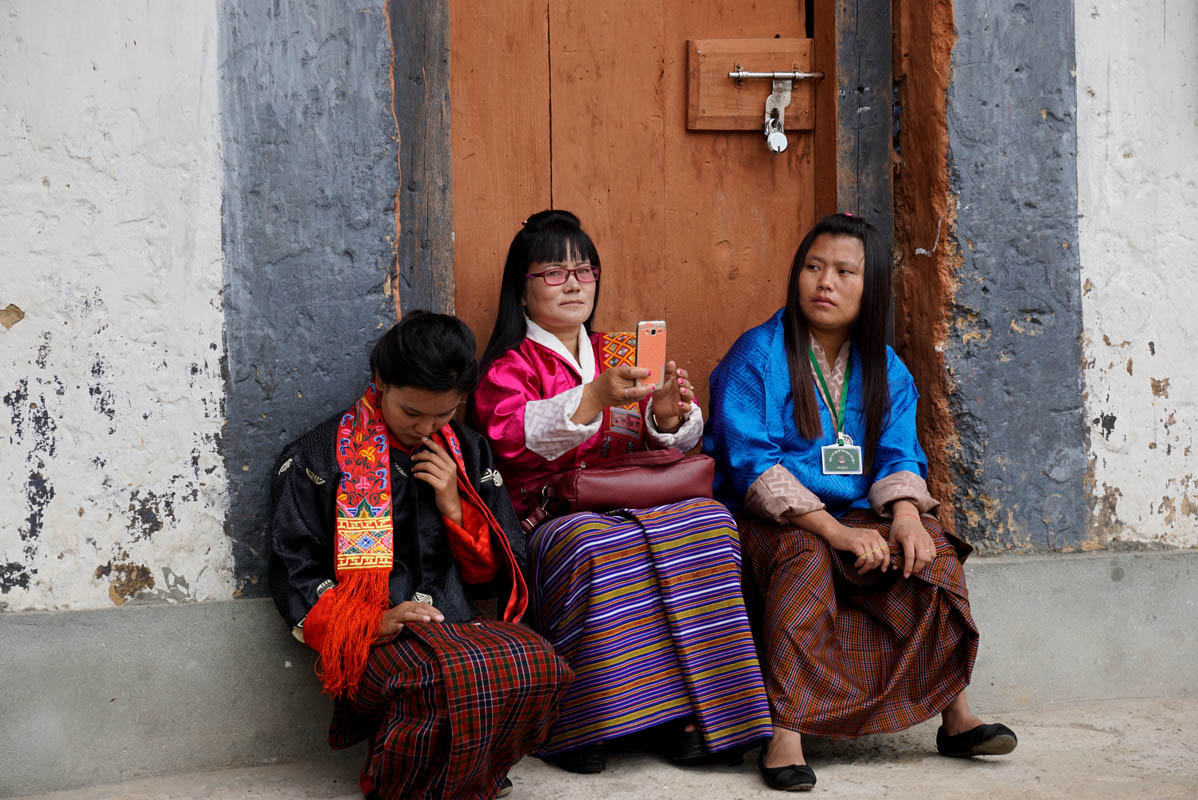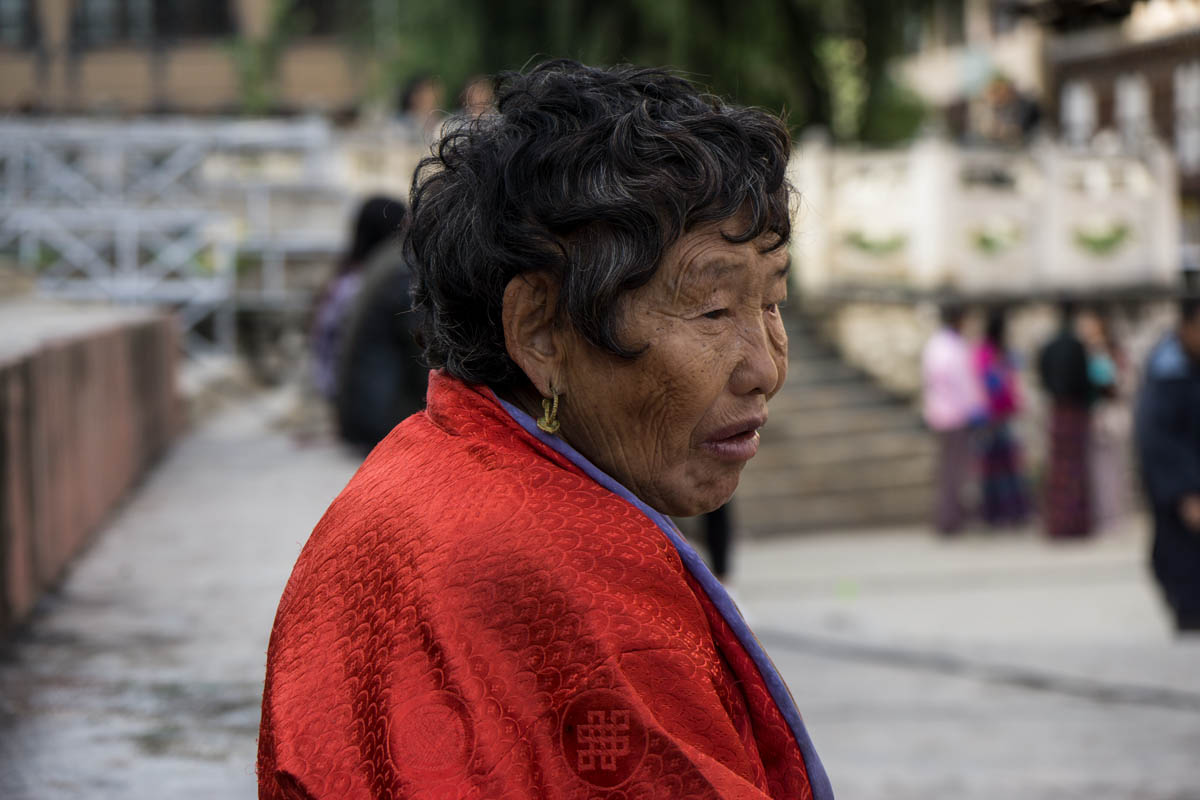 Central to my experience of Bhutan was witnessing the strong, enduring presence of Buddhism. Be it while encountering a Buddhist monk who gave me a big grin while heading up a path to a monastery, attending a small, intimate ceremony in a private altar room, or watching monks endlessly twirling and leaping to the music of ancient Tibetan horns at the Tsechu festival in the capital city of Thimphu, an event attended by thousands of locals, I felt taken back to another time. (Of course, the occasional presence of cell phones was a reminder that the 21st century is now alive and well in Bhutan).
Just below are monks dressed in golden and red robes and laymen in special costumes preparing for a smaller dance ceremony at the Gangtey Monastery in the remote Phobjikha Valley. This was an encounter no one, including our guides, expected, making it all the better.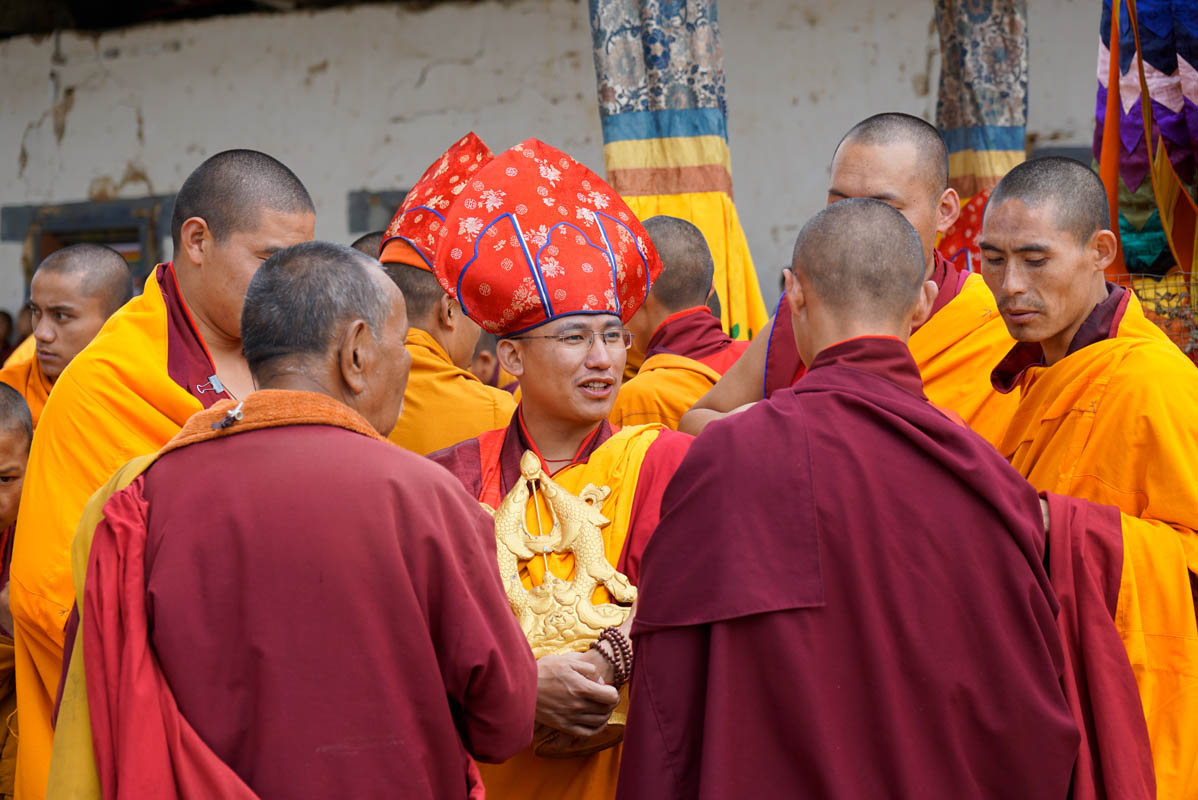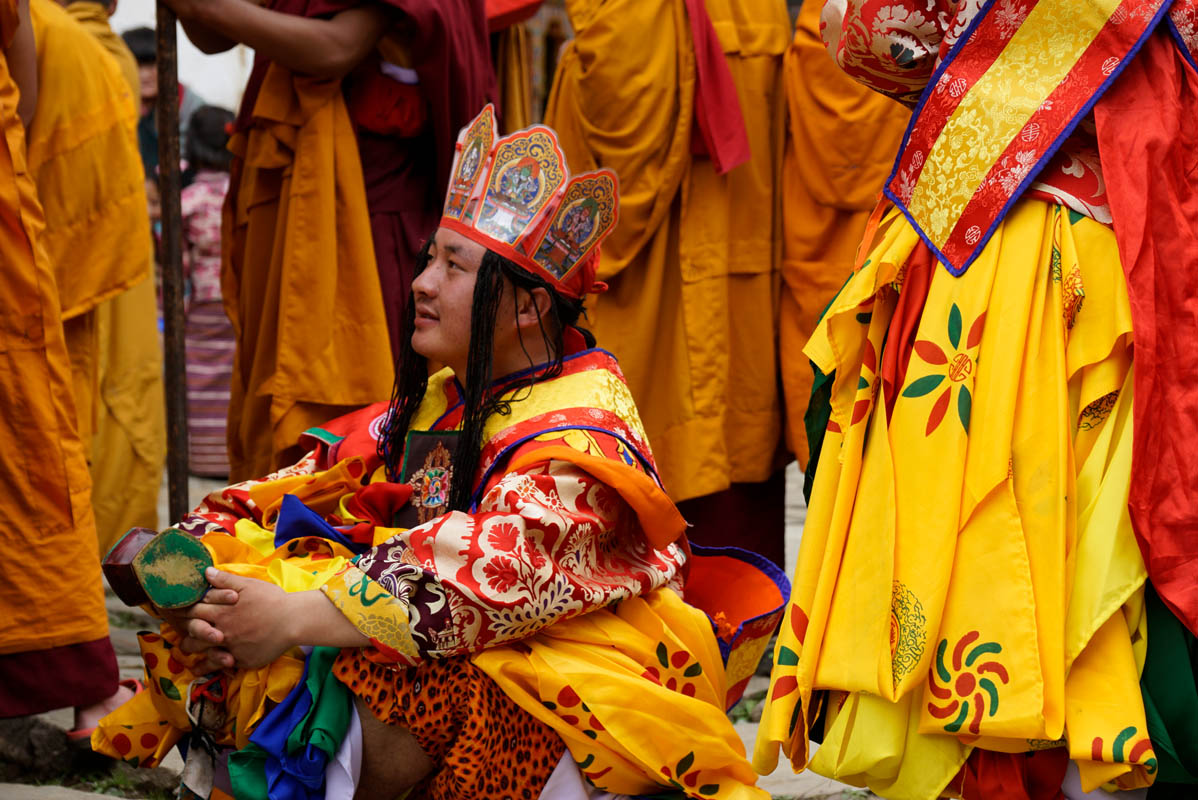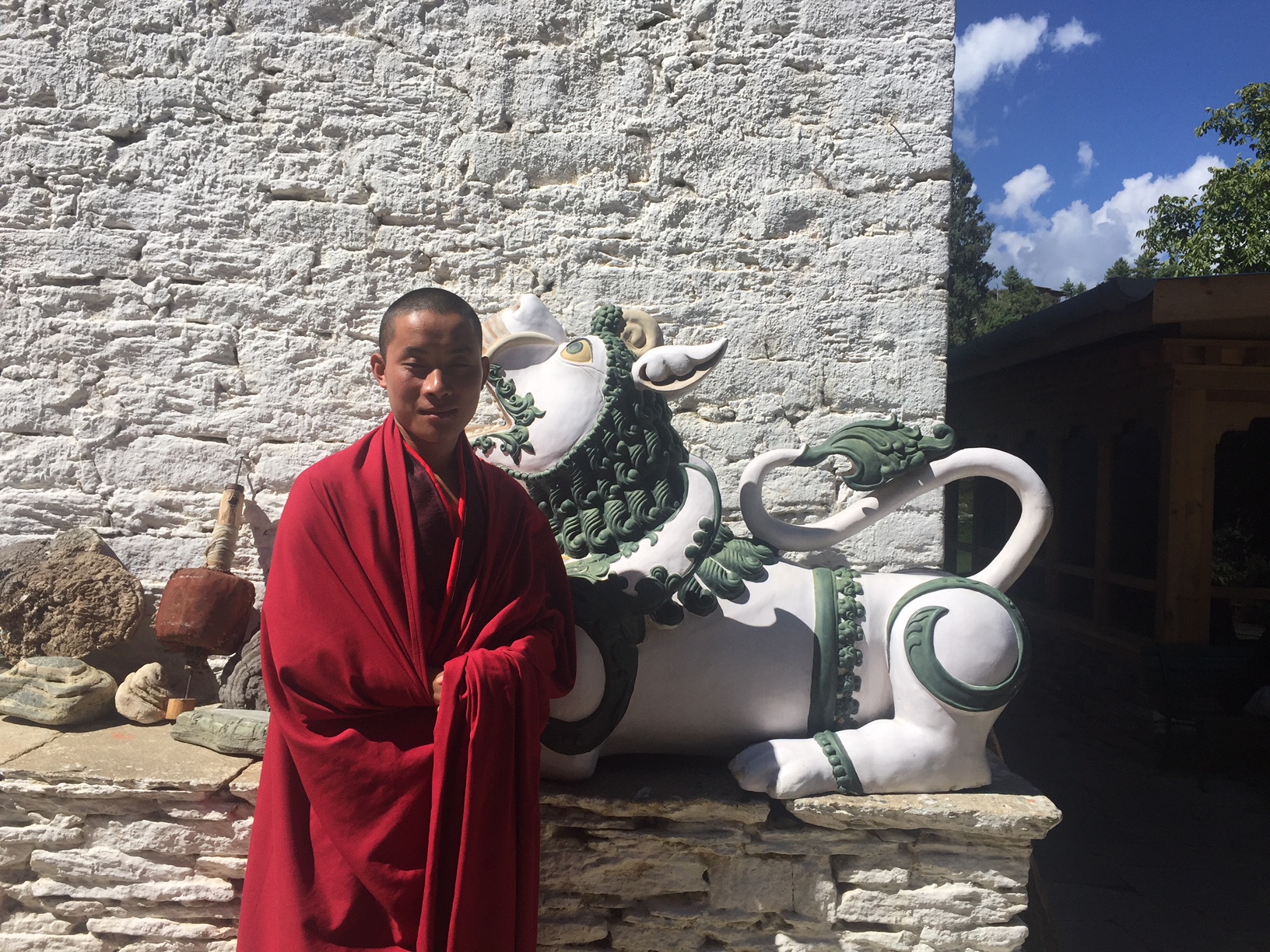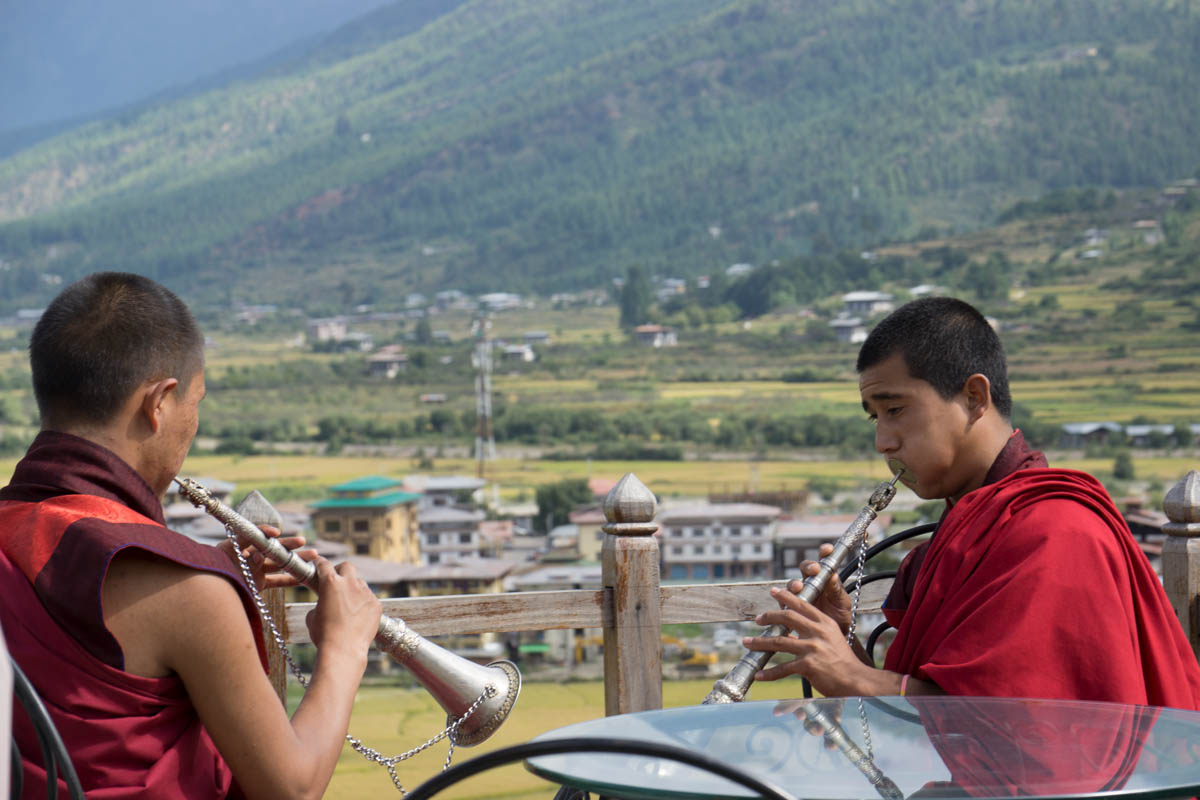 And now we see men practicing archery (the national sport), student monks jostling, kids heading to school, a young Nepali holding a baby and girls posing and offering the "global salutation".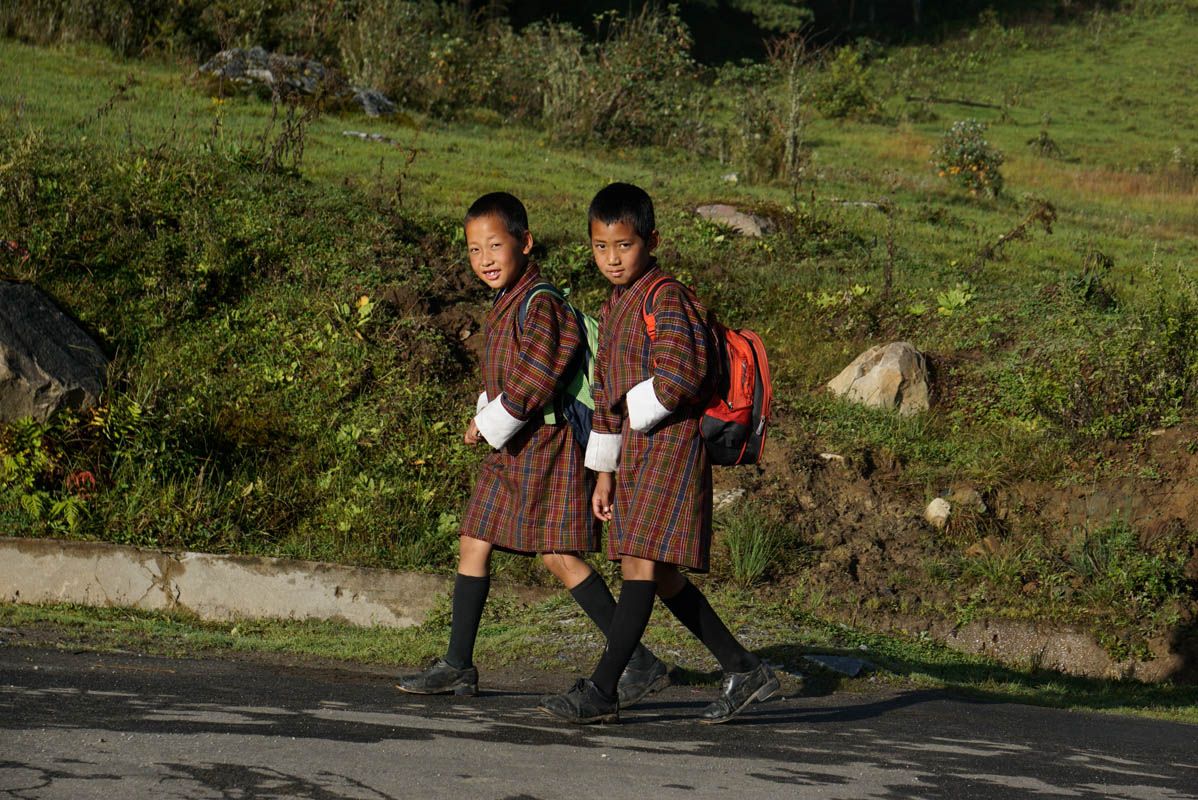 SIGN UP
ALL RIGHTS RESERVED 2017 | COPYRIGHT © HONEYSHARP.COM
DesignWorks